High Quality Digitizing



We are best for digitizing
$3.50 per 1000 stitches
Original Sew out Provided
Customer satisfaction 100%
Free editing
Free Rush job
Free Quotes
Free format conversion
Volume Discount
Faster turnaround
Now you don't worry
about Price,quality,
rush job and editing.
Formats Available
Tajima .DST, .T01
Barudan .DSB, .U??, .T03, .DAT, .EXY, .FXY, .UXY
ZSK .DSZ, .T05
Zangs .T04
Melco .EXP
Toyota .10O Compucon .XXX
Wilcom .EMB
Pfaff .KSM, .T09, .PCS, .PCD, .PCQ, .PCM, .VIP
Deco, Babylock, Brother .PEC, PES
Janome, Elna, Kenmore .JEF, .SEW
Husqvarna, Viking .HUS
Poem, Huskygram, Singer EU .CSD
Happy .TAP
Bits & Volts .BRO
Brother .PHC
Data-Stitch .STX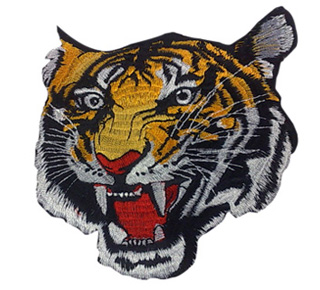 Highly Experience Staff, Best Technology
Innovation and Quick Services
At Vector 360 We make the difference.



We offer


The best pricing without quality compromise
saving you time and money.
We create designs for Graphics,Printing,ScreenPrinting
Logo designing Embroidery digitizing We have Wide range
of services at Very competetive and affordable Prices



Staff is well trained.Avaiable 7 days a week 24/7


We provide high quality bitmap to vector conversion services at reasonable price. Manually hand drawn, creating superior image quality as opposed to using automated software.



Our latest digitizing technology


and equipments with proven skills of accomplished
commercial artist,logo designer, Digitizer,embroiderers
that provides the highest quality designs and
embroidery digitizing in the industry with Fast turnaround.




Vector Art


We provide high quality bitmap to vector conversion services at reasonable price. We have worked in the Screen printing, Graphic, Embroidery and Vinyl Industries for over 10 years. We bring that experience to help your business expand and Grow maximum.


simple $10, complicated $20
All Formats Avaiable.
We redraw all jobs by hand.
Quotes are FREE.
Free Color options.
color separations
spot color printing
full color process printing
Consistent Excellent Quality.
Logo designing
Graphics designing
Image Re-creation
Raster or bitmap to vector conversion
Re-drawing
Re-sizing
Design from brief
Line art
Paper proofs
Virtual samples (product mock-ups)
Template placing
Clipping paths (cut outs), etc.
Adobe Illustrator, Adobe Photoshop Softwares
Corel Draw Software



Why Vector?


Vector images can be scaled without the loss of resolution.
Vector images are easy to edit and change the colors.
It also makes it possible to create color separations for spot color printing or full color process printing.